The Rocky Mountaineer is undoubtedly the most spectacular train trip in North America. Departing from Jasper, Alberta you'll travel to Kamloops through the Rockies, enjoying the dramatic landscape as you tuck into a fabulous lunch. Rockbird recommends the Gold Leaf dome car service, which will provide the best views of the Continental Divide; the river valleys of the Monashee and Cariboo Mountains; and Mount Robson, the highest peak in the Rockies. You will spend the night in Kamloops, a former gold mining town.
Continuing the next day, the luxury train will take you west through the desert-like interior. Here you'll see winding river canyons surrounded by the peaks of the Coast and Cascade Mountains. The journey continues into the lush green fields of the Fraser River Valley. The train's culinary staff will serve up another great lunch as you travel along the Thompson River. The journey concludes in Vancouver, where we will transfer you to your choice of luxury hotel.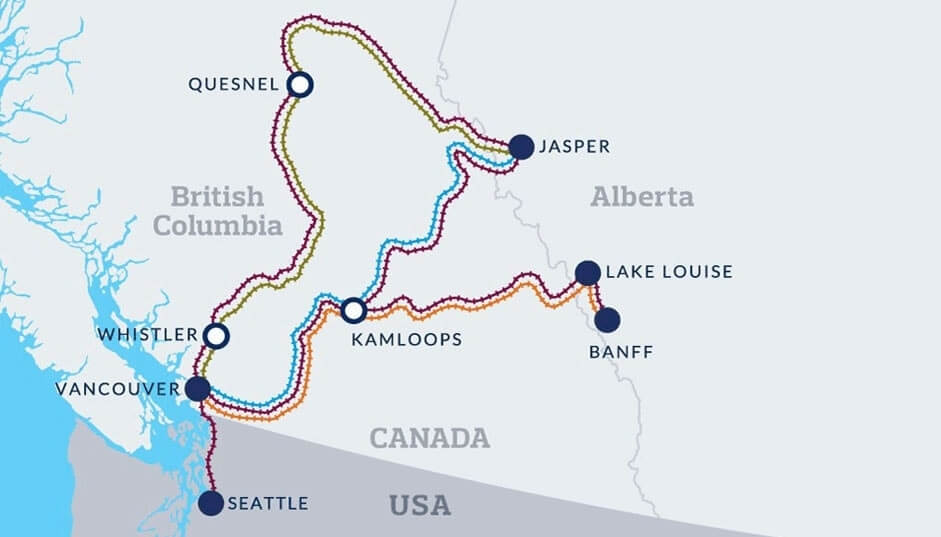 Start planning your holiday today
We provide bespoke itineraries to ensure your perfect trip. Stay in the best hotels and visit the best attractions.